Company Profiles
S B I C is recognized as one of the leading manufacturer of Copper and Copper Alloys semis.
S B I C embraces a wide range of products vaz, Flats, Strips, Profiles, Commutator Sectios, Bare Conductors, Bus Bars, Tubes, Rods, Wires As per International Specifications. By most modern Conform process.
S B I C emphasizes on product quality and client's satisfaction. Professional approach for marketing and constant interaction to Ensure clients requirements are met with high standard within Agreed guidelines of time and cost.
S B I C established by qualified technocrats with more than three Decades experience in the field of manufacture and developments of Copper and Copper Alloys semis believe Innovation as key to the future And have been keeping pace with the modernization in all spheres.
S B I C in more than three decades of operation has built an excellent reputation as evident by strong record of Customer retention.
QUALITY POLICY
WE ARE COMMITTED TO CONSISTENTLY MAINTAIN QUALITY OF THE HIGHEST STANDARDS.


WE TREAT OUR CUSTOMERS AS OUR BUSINESS PARTNERS.


WE CONSTANTLY UPGRADE OUR BENCHMARKS IN THE AREAS OF FAIR PRICING, PROCESS. INNOVATIONS, JUST IN TIME DELIVERIES, TECHNICAL UP GRADATIONS.


WE DO ALL THIS WHILE NURTURING THE FRAGILE ENVIRONMENTS.


OUR BURNIG DESIRE TO MAINTAIN AND KEEP IMPROVING HIGH QUALITY STANDARDS OF OUR PRODUCTS. WE STRIVE GOOD THINGS FOR OUR CUSTOMERS "OUR BUSINESS PARTNERS" BY UP GRADING MANUFACTURING PROCESSE, QUALITY, TIMELY DELIVERY, AT FAIR PRICING, FLEXIBILITY AND TECHNICAL HELP.

S. J. KANAL


Certificate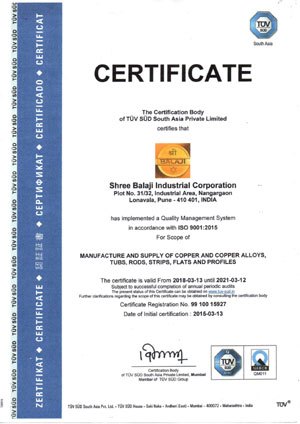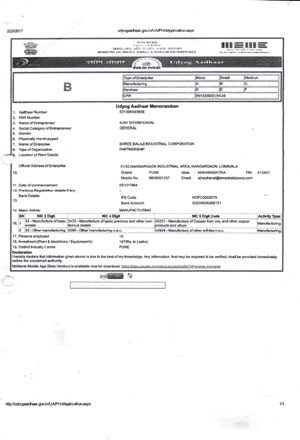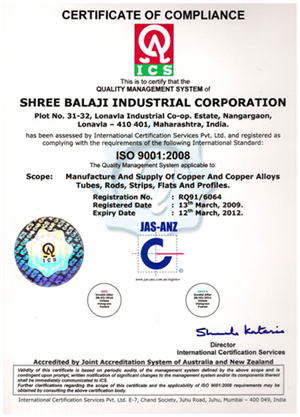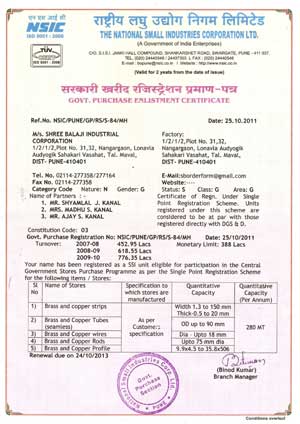 OUR PRICIPLES
SUCCESS IS NOT DEFEATING OTHER AND MAKING THEM SAD –


SUCCESS IS WINNING OTHER AND MAKING THEM GLAD!!!


A SATISFIED CUSTOMER IS THE BEST ADVERTISEMENT.


THE COST IS LONG FORGOTTEN BUT THE QUALITY IS REMEMBERED FOREVER